Description
The Rhino Rescue brand is synonymous with producing high-quality, low-cost tactical first aid supplies.
The Rhino Rescue Metal Tourniquet is a no-frills haemorrhage control device that's packed with great features at an affordable price.
Introducing the Rhino Rescue Metal Tourniquet
As a member of the International Committee of the Red Cross, the Rhino Rescue corporation is focused on producing high-quality medical components at a price anyone can afford.
The Rhino Rescue Metal Tourniquet is built and designed to be accessible to everyone.
Perfect for people on a budget and for those look to kit out multiple response bags, or have as a spare.
This Tourniquet features a metal windlass rod for enhanced strength and durability.
The new inner band and stabilization plate aid in providing occlusive pressure to effectively stop the loss of blood.
It also contains an enclosed pen for noting the time of application on the included time-strap.
Tourniquet Features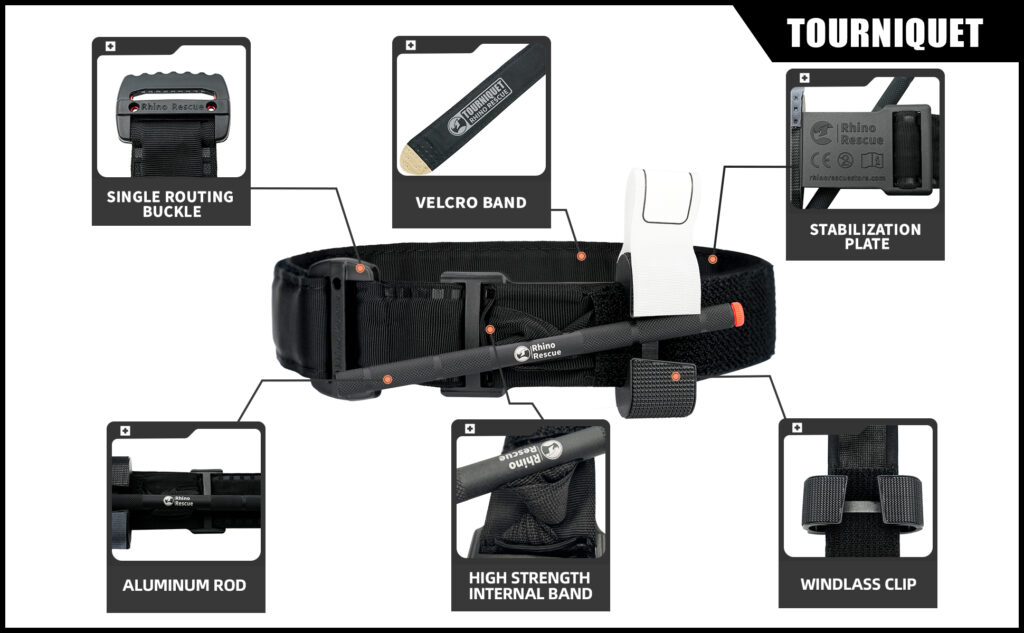 Tourniquet Application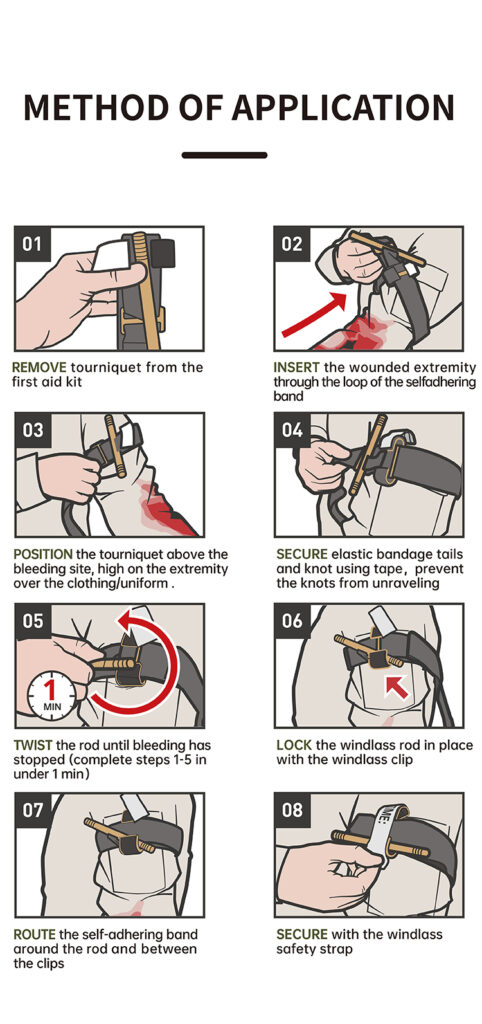 Making TQs Accessible